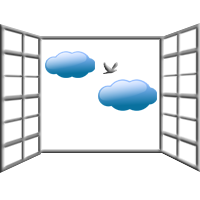 Indoor Air Quality
Ductwork • Air Filters • Clean Air
Indoor air quality (IAQ) can have an important impact on your health as indoor air can be 5x more polluted than outside air. Your air ducts and heating and cooling equipment could be housing and spreading bacteria, virus, mold, dust mites, pet dander and more. But don't panic. Air Squad Heating & Cooling has the solutions to make you home's air safer and healthier. Call us today at (817) 431-4742 to schedule an appointment to discuss which solutions will best fit your home.
Our IAQ Solutions:
Dehumidifiers

In order to make a room comfortable in hot, humid climates, an air conditioner must lower the indoor humidity level as well as the air temperature. If an air conditioner fails to lower the humidity adequately, the air will be cool, but will feel uncomfortably damp.

High Efficiency Filters
Humidifiers
UV Lights
We offer the following air treatment solutions for:
Allergies
Bacteria
Chemicals
Dust
Dust mites
Germs
Indoor air pollution
Mold
Odors
Pet dander
Pollen
Smoke
Viruses
Do you suffer from allergies, asthma, influenza or other respiratory illnesses?
t is possible the air inside your home is the culprit. People don't spend as much time outdoors as they used to. In fact, most people spend close to 90% of their time indoors. Make sure your home is not only comfortable but safe. Most homes naturally generate approximately 40 pounds of dust per year for every 1,500 square free of space and about 72 trillion allergens a day. Most systems have only a standard one-inch air filter that only protects components in your air conditioning system from clogging.
Indoor Air Quality Solutions we offer:
Air Filtration Systems – A fully integrated air filtration system can remove up to 99.98% of airborne allergens from the filtered air in your home, such as pollen, tobacco smoke, mold spores, mildew, bacteria, and pet hair/dander. Removes over 99% of the common flu, or influenza A virus, from the filtered air in your home. 100 times more effective than a standard 1? throw away filter or ionic type room appliance.
UV Germicidal Lamps – An air conditioner coil is the prime area for mold & bacteria growth. This can lead to odors, illnesses & allergies. When a UV light is installed near the air conditioning coil, harmful growth is eliminated and can improve the efficiency of your cooling system.